Special Guests
Mike Hawthorne
Mike Hawthorne is an Eisner and Harvey-nominated comic book artist who is best known for his gig as the lead artist on Marvel's Deadpool. Hawthorne has also contributed to Amazing Spider-Man, All-New Guardians of the Galaxy, Star Lord, G.I. JOE: Origins, Queen & Country, Conan: Road of Kings, and his own creator-owned book, Hysteria. You can see some of his current work at mikehawthorneart.com.
Billy Tucci
Billy Tucci is an Eisner nominated Artist and Writer best known for his creator-owned comic Shi. Currently he is working on the upcoming reboot of Miss Fury. Billy has worked also worked on Marvel's Heroes for Hire and with DC on Sgt. Rock: The Lost Battalion. He is also the creator for A Child is Born – a graphic novella based on the Gospels of Matthew and Luke.
Rafer Roberts
Rafer Roberts is a writer and artist who's mainstream work includes Modern Fantasy, A&A: The Adventures of Archer and Armstrong and Harbinger: Renegade. His work on X-O Manowar #38 received two Harvey Award nominations. His creator owned work includes the long running Plastic Farm, Nightmare the Rat, and the Tumblr famous Thanos and Darkseid: Carpool Buddies of Doom which he co-created with Justin Jordan.

Bob McLeod
Bob McLeod is best known for co-creating and illustrating The New Mutants for Marvel Comics. He has pencilled or inked all the major characters for Marvel and DC, including Spider-Man (most notably Kraven's Last Hunt), The X-Men, Superman, Batman, Wonder Woman, GI Joe, Star Wars, The Hulk, Conan, and many more. Bob is the author and illustrator of the children's alphabet book, Superhero ABC. Bob taught art at the Pennsylvania College of Art & Design for many years. His web site is www.bobmcleod.com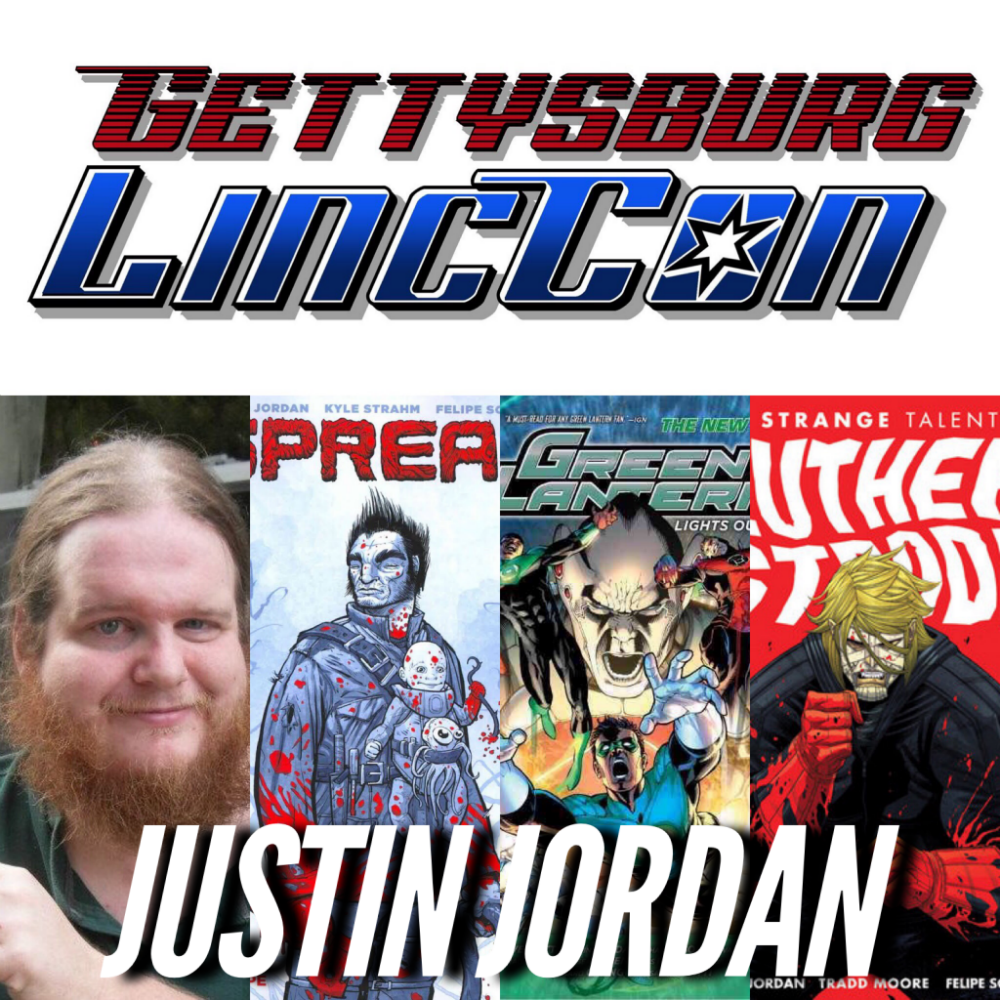 Justin Jordan
Justin Jordan broke into comics with the Image series The Strange Talent of Luther Strode. Since no one threw him back out after said break in, he has gone on to work on for nearly every major comics publisher. He is currently writing The Family Trade, Death of Love and Spread at Image Comics, Curse of Brimstone at DC, and numerous other things he can't actually talk about yet. But they're awesome.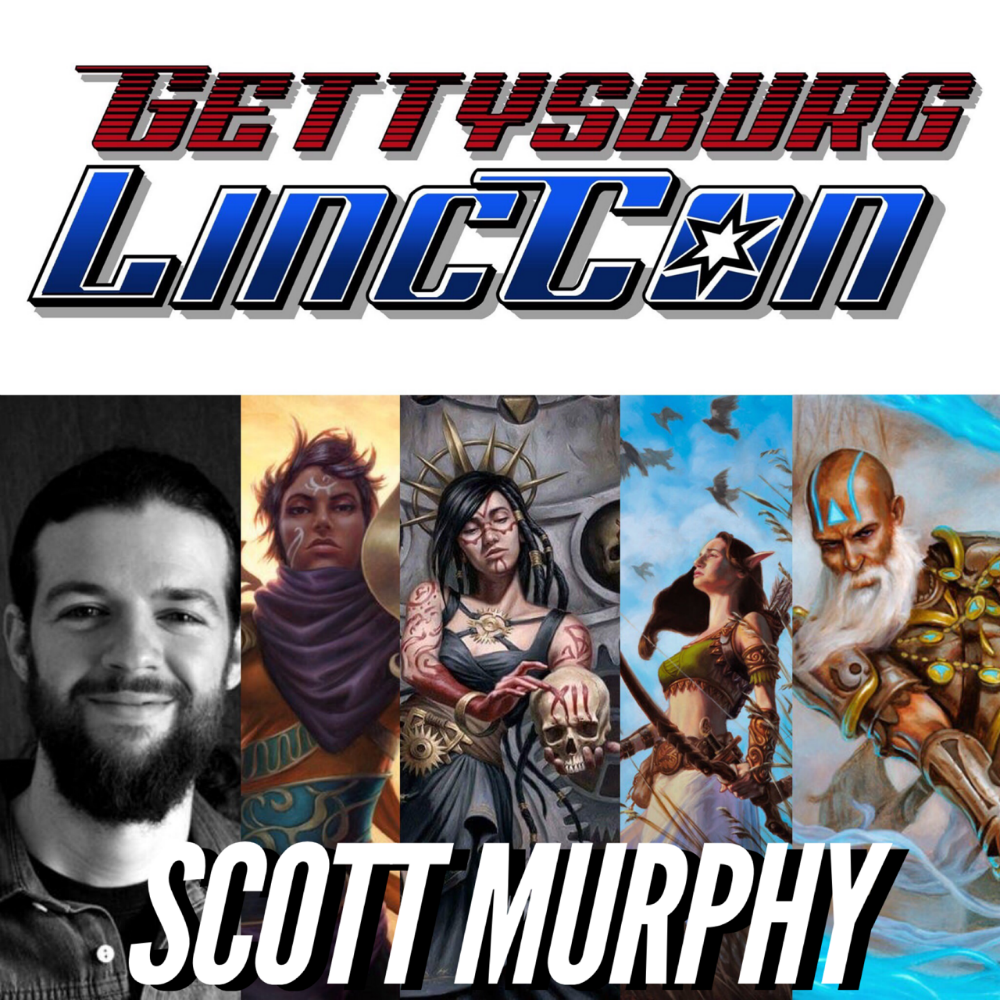 Scott Murphy
Scott Murphy grew up in western Massachusetts meticulously copying his favorite characters from comic books and video games. Since earning both his BFA and MFA, he's been working as an artist for various games and publications. Scott has most notably created work for Dungeons & Dragons, and Magic: The Gathering, as well as illustrations for Paizo's Pathfinder RPG, various Fantasy Flight Games products, and several other companies. His work has been featured in Spectrum: The Best in Contemporary Fantastic Art, Imagine FX magazine, and Infected by Art.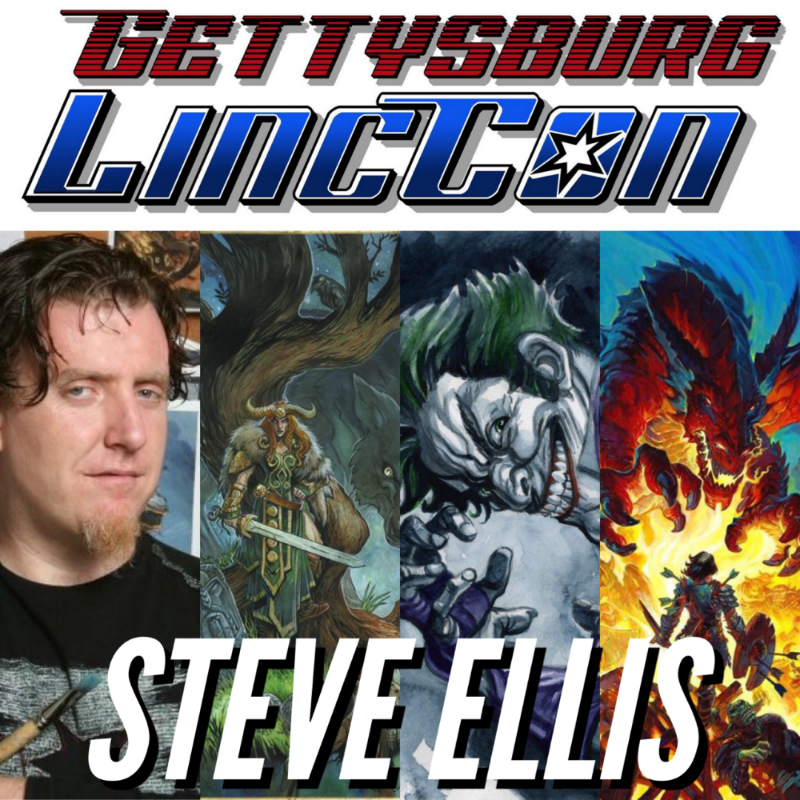 Steve Ellis
Steve Ellis is a Harvey Award winner for his creator-owned title High Moon. He has been an Illustrator and Storyteller for such properties as Iron Man, Green Lantern, Dungeons & Dragons, Magic the Gathering, and The Walking Dead. He is the Founder/Chief Creative Officer of Bottled Lightning LLC, where he handles the creation of new itellectual properties. Scott is also the creator for High Moon, The Only Living Boy,  Box 13 and Dead Skies.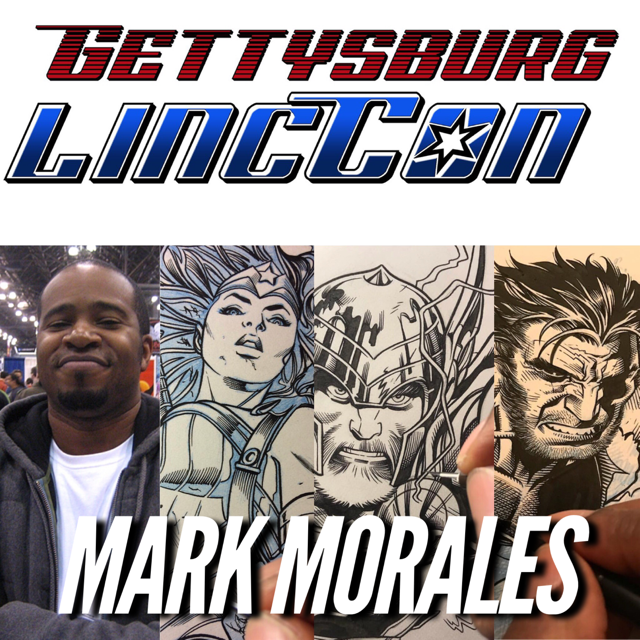 Mark Morales
A longtime comics pro, Mark Morales has worked for many companies including Image, Dark Horse, Chaos, DC Comics and Marvel Comics, mostly as an inker. Past projects include Thor, Daredevil, Batman, X-Men, Avengers vs X-Men, Spider-Man/Deadpool and Astonishing X-Men. Currently he is working on The Avengers for Marvel Comics and Justice League from DC Comics.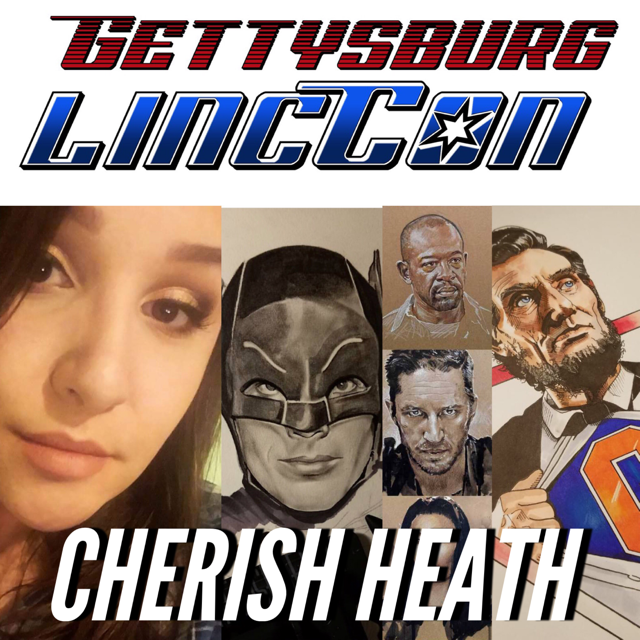 Cherish Heath
Cherish Heath is a Wisconsin-based artist who focuses her work around realistic yet stylized mixed-media pieces with pop cultures themes. Originally trained in traditional fine art, she decided apply those techniques to her love for TV and film. Cherish is the creator of the Gettysburg LincCon Lincoln logo.
Artist Alley