Join us Saturday, November 3rd for the First Gettysburg LincCon Cosplay Contest presented by Fourcorners Comics & Games and Gettysburg College Office of Multicultural Engagement!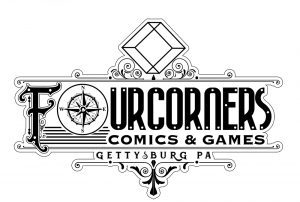 Age 14 & Up
1st Place Winner – $175 Visa Gift Card
2nd Place Winner – $75 Visa Gift Card
3rd Place Winner – $25 Visa Gift Card
Ages 13 & Under
Prizes TBD
Gettysburg LincCon Cosplay Contest RULES
*All costumes must abide by the rules of the Gettysburg LincCon.
*Prop weapons must be made out of soft plastic or foam. Any firearms, replica firearms, bladed weapons, blunt objects or explosives will be confiscated and will result in disqualification.
* No glitter, confetti, pyrotechnics, live flame, or smoke generators of any kind!
* If your costume requires electricity, it must be incorporated into your costume design.
* Each contestant may present only one costume in the contest.
* Entrants will be judged on costume creativity, craftmanship and overall effect.
* Judges decisions on Cosplay Contest winners are final.
Special Guest Judges
Kevin Porter
Kevin Porter is an actor, producer, and director for Bat in the Sun Productions. He is known as the fan's Dark Knight for his frequent appearances as Batman. Porter has appeared in Dodgeball: A True Underdog Story, N Word, Super Power Beat Down, and Ninjak Vs the Valiant Universe.
Intraventus
Intraventus is a self-taught, award-winning cosplayer, model and artist. She's been costuming and modeling for over 10 years and hopes to bring her experience to the next generation. She specializes in armor building with worbla and EVA foam. She is the queen of pink and cute things!